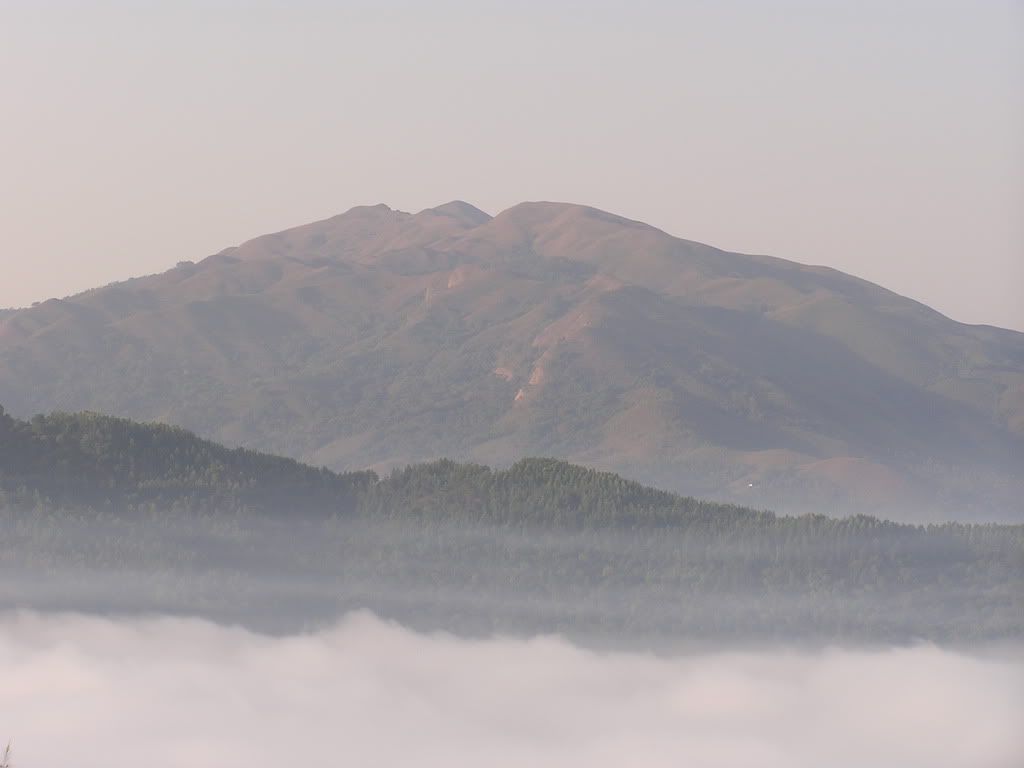 Sahyaadri!! One of those Divine Ghat Sections in India. Being located in the most fabulous Western Coast of Karnataka, this Ghat section extends from Gokarna to Kodagu for about a 1000 Km. About 250 Kms. minimum from a Bangalore, this is considered as one of the perfect get-aways for Bangaloreans who love to enjoy the weather and the scenaries apart from the many other holy piligrimage places which occupy this awesome landscape.
Guess this falls? No! You just can't guess if this is the one near Kukke or the one near Shimoga. But this one's Hanumangundi, near Bajagoli. The whole Western Ghat area is filled up with many such road-side water-falls which vary from size and prowess. But each one accounts to the ut-most beauty of this range.
Well, who says only Assam grows Tea? Why not Kudremukh? The competitor for the best ever hill station in Chikmagalur district (district only mind u, coz the state has too many such beauties) is the host to such amazing Tea estates. Sahyaadri is not only host to tea estates. It also manages some fabulous coffee plantations. These coffee plantations often play host to INRC (Indian National Rally Championship) and APRC (Asia-Pacific Raclly Championship). That way, they are quite international apart from the fact that they also produce Export quality Coffee seeds. The home? Of Course, Kodagu or as they call, Coorg!
Jog falls - Who doesn't know this massive foursome falls? Raja, Rani, Rover and Rocket. These are the names given to those four falls. Amazing height and really awesome power. These phrases can best describe the Jog Falls. Located about 100 Kms. approximately from Bhadravati (400 from Blr approx.) this is by far the best waterfalls in India and for most of Asia!
Finally, one must watch place on the Sahyaadri Getaway, The Beach sections. This photo depicts the Malpe beach which is about 70 Kms. from Mangalore and about 5 from Udupi. This has its own shelter and has a quiter atmosphere than all the fan-fare like in Mangalore beach. But one thing to bear with here is the awful smell of Fish! That apart, it is a worth-while holiday spot. With that, I've managed to cover all the holiday spots of Sahyaadri. We can have another blog for all the holy piligrimage places in Karnataka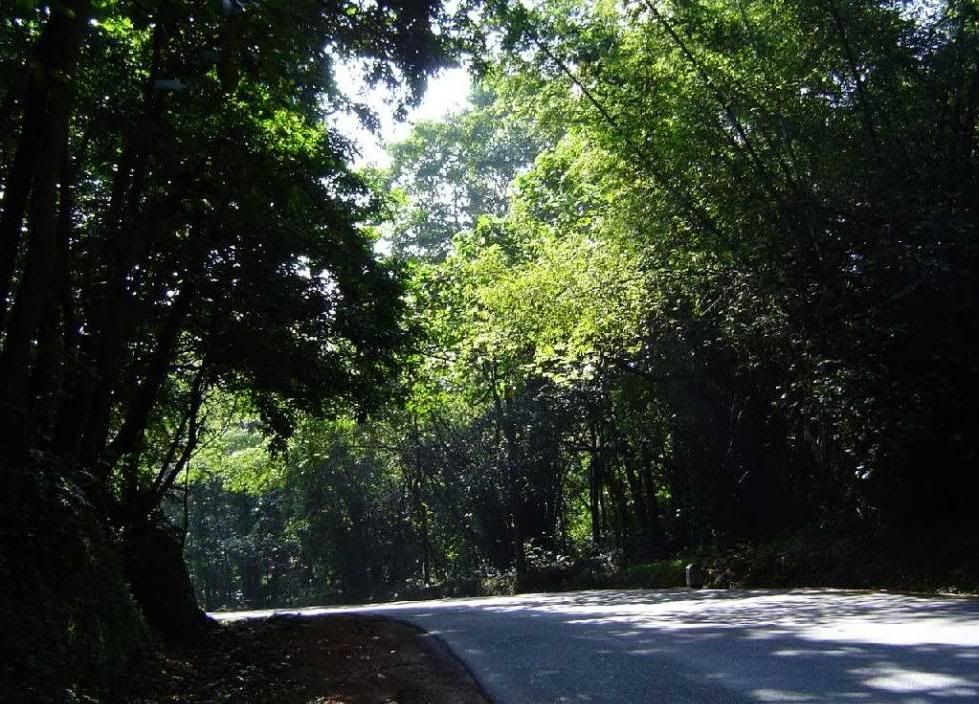 I leave you with the above picture as a hint of how pleasurable driving will be on the Ghat sections here in Sahyadri. Courtesy of these pics can be obtained by clicking on the links.

Try This: Jogada Siri Belakinalli [Nizar Ahmed]